Installation (Windows)
This guide shows how to install RPGM Server on a Windows operating system.
Windows Versions
RPGM Server has been tested on Windows Server 2012 R2, 2016, 2019 and 2022 versions.
Prerequisites
R must be installed using the official website. RPGM Server 2.6.0 was tested with R 4.2.1 versions but should work for all versions above 4.2.x.
Warning
The default browser in Windows Server before Server 2022 is Internet Explorer (IE). IE by default is in a "hard admin" mode with extended security features, like Javascript which is disabled by default. This might impact your experience navigating on Internet. Also, IE might ask you a permission to whitelist a website before visiting it. If you don't want to struggle with this, download another browser like Google Chrome, or turn off the IE extended security from the Server Manager screen.
RPGM Server
Download RPGM Server with the link provided to you.
Double click on the downloaded file and click on Run.
Select where you want to install RPGM and then click Next then Install.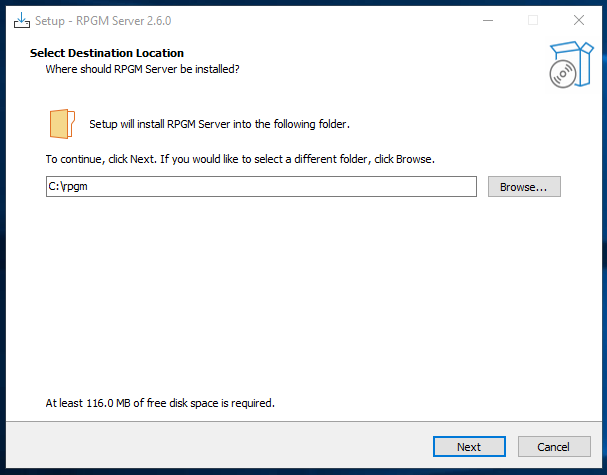 When finished, you can let the two options checked to automatically installs the service and starts it.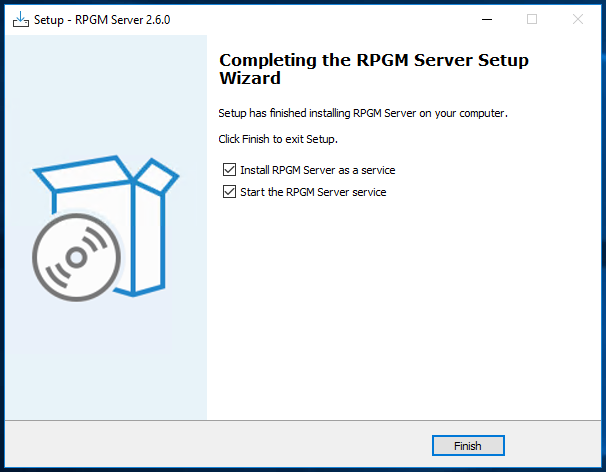 First time wizard
Go to the RPGM folder and double click on server-manager.bat.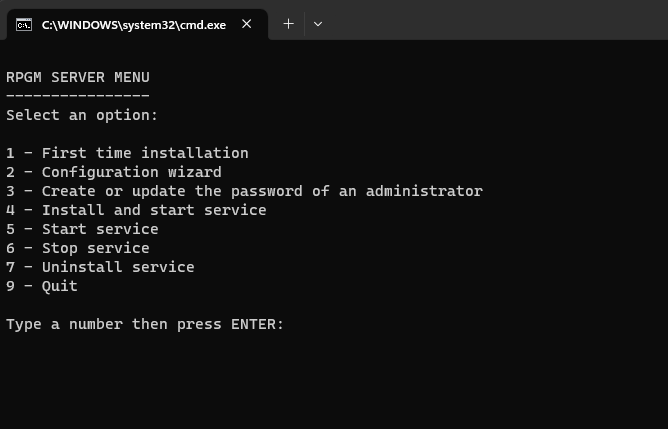 Type "1" then Enter. The wizard will ask you for basic configuration settings, like the port the web server should listen and the full URL of your website. You will then create an administrator account.
Note
You can also modify the configuration manually by editing the config.yml file. Change the settings in this file according to the config.yml file.
Uninstall
To uninstall RPGM Server, go to rpgm-server folder and double click on the file windows-uninstall.bat. You might need to go to the Windows' Services screen to stop the rpgm-server service (See above). You can then delete the rpgm-server folder.